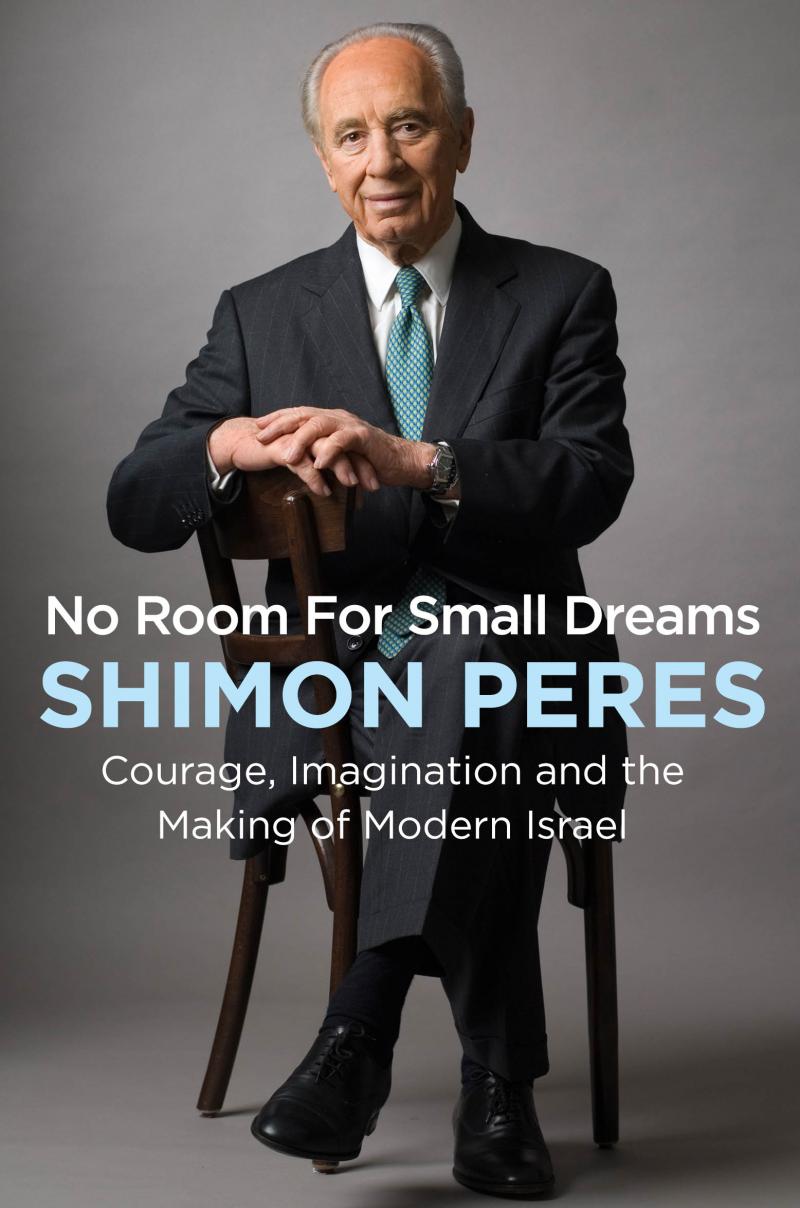 The English edition is now available in print and as an e-book. Hebrew and additional languages will be available shortly.
"Shimon Peres was a giant of Israel's founding generation, a tireless advocate for peace, and an eternal optimist who lived his life with a sense of hope and possibility. He also became a treasured friend to me and source of wisdom for me. All of us have much to learn from his story, which now belongs to the ages."

- US President Barack Obama
"By his unyielding determination and principle, Shimon Peres time and again helped guide his beloved country through the crucible of mortal challenge. But it was by his innate humanity, his decency, that Shimon inspired the world over and helped pave a path to peace broad enough that future generations will walk it one day, side-by side."
- US President George H. W. Bush
"Shimon Peres started life as Israel's brightest student, became one of its best teachers, and ended up its biggest dreamer. In his final book, completed just weeks before his death, Peres reflects upon his seventy years in politics and the defining moments in Israel's history that laid the foundation for a future of peace and possibility. This book captures my friend's lifelong belief in our potential to rise above our wounds, our resentments, and our fears to make the most of today and claim the promise of tomorrow."
- US President Bill Clinton
"When I think of Shimon Peres, I think of a man who was a poet and a soldier--a rare combination that, when it works, is formidable."
- Barbara Walters

"Shimon Peres, one of the great leaders of Israel for more than half a century, was an unusual statesman: a combination of a dreamer and a pragmatist, a thinker and a doer, a fearless campaigner for peace and compromise and a tireless builder of Israel's armed forces. He was also a unique story teller. This book is a special treat for any reader who is excited by history, by politics, by Israel in the Middle East, by changing realities and by amazing dreams and visions."
- Amos Oz

"The true secret to success, no matter how difficult things seem, is to face challenges with gratitude and forgiveness. That's how President Shimon Peres became a transformational global leader. Reflecting on his life, he provides not only a gripping story but a hands-on guide to creative thinking and courageous decision making."
- Arianna Huffington