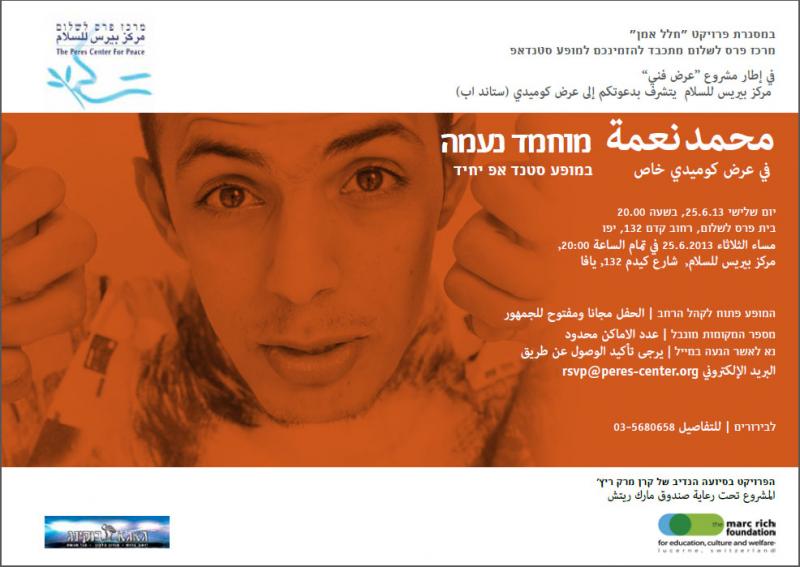 25th of June, 2013
Over 100 Jewish and Arab locals attended a standup comedy show by well-known Arab comedian Muhammad Naama. Naama specifically wrote and produced the standup show for the mixed Jewish-Arab audience at the Peres Peace House.
The show, which was open to the public free of charge, was hilarious. Naama made the audience laugh out loud, proving that art, culture, and comedy transcend boundaries and bring people from different cultures together.
Naama was born and raised in the Israeli Arab village of Dir El-Asad. Today, Naama lives in Tel Aviv and performs in various theaters around the country. He also has a segment on the popular Shmuel Vilozni and Yaakov Cohen talk show on Israeli Channel 1.
Naama graduated from Anat Barzilay's Acting School and produced the show "Arabs in Action" and "Co-existing in Laughter", both of which were produced in full cooperation with Jewish and Arab comedians.
This wonderful and funny community event was part of the Peres Center's Artist's Space project, supported by the Marc Rich Foundation.