The project promotes professional cross-border collaboration in the environment sector through the establishment of a regional "Biogas and Environment" forum, and the implementation of a biogas program for the socio-economic development of marginalized Bedouin communities in the West Bank. The project also seeks to promote other regional and environmental development initiatives.
In the framework of this project, young professionals are trained in a variety of topics such as greywater treatment, biogas, water efficient agricultural technologies, and more.
The project provides communities in the West Bank who suffer from lack of infrastructures and poor living conditions with the technologies and tools to enhance their overall quality of life. They gain knowledge, know-how and practical experience through working with the regional forum and local community workers.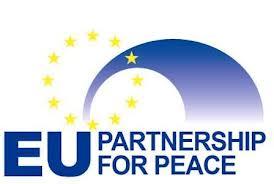 This project is supported by the European Union and its Partnership for Peace.