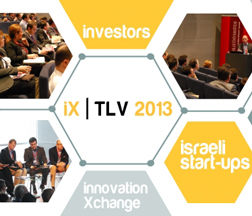 5-6 March 2013
The Peres Center for Peace is excited to partner with Bootcamp Ventures for their iX | TLV 2013.

BCV democratizes the investment playing field by ensuring that this year's iX | TLV 2013 conference on March 5 & 6 will provide the opportunity for 20 of Israel's most talented start-ups to pitch to investors who do not typically have Israel on their radar. Additionally, the Peres Center is bringing Palestinian entrepreneurs to participate in the event to allow both sides to see the potential in cross-border partnerships.
Register now to attend! www.bootcampventures.com.