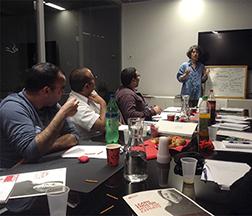 April 2014
We were happy to launch the first English lesson as part of the English Course in the framework of the Maantech project.

The course is designed to provide English language skills to Israeli Arabs who are incorporated in the Hi-Tech industry.

The 3 month long course will be taught by instructors from the British Council Israel and will be integrated with both virtual and face to face lessons at the Peres Peace House.

We wish all the participants the best of luck!