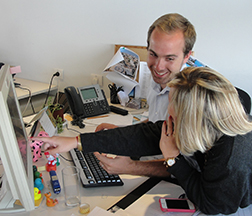 The Peres Center offers exciting, challenging and hands-on unpaid internships and volunteer opportunities, currently in Peace Education, Business, External Relations, and Public Relations.


To apply for an internship or volunteer placement, please send your CV to: volunteer@peres-center.org. Please address the following points in your email: time frame available, area of interest, and languages spoken. Do include our application form, which can be downloaded here. We will contact you as soon as possible and will do our best to accommodate your availability and skills with our needs.
Please note: We ask for a minimum commitment of 3 months (2 in the summer).
Thank you for your interest!