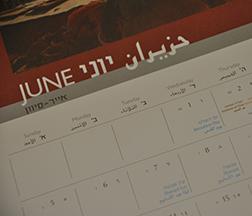 MONTHLY GIVING

Become a pledged donor and regularly fund the Peres Center's efforts to build tomorrow's peace. Monthly giving is an easy and meaningful way that you can make a difference on an ongoing basis, and provides a stable base of support for our vital peacebuilding work.

Click here or select the Donate Online option on the left to be taken to our online donation page, where you can select to make a recurring and much-needed donation.
Please note that the Peres Center for Peace and Innovation has 501c3 status and so your donations are US tax-deductible. You will receive e-mail receipts for your donation which can be used for tax purposes.