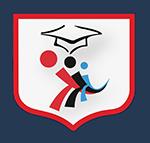 Just over one year since it was established, the leading peace and economic cooperation movement in the Middle East, YaLa-Young Leaders is proud to announce that it has passed the 100,000 member milestone - by over 20,000!
The now 119,000 members stand for, as expressed in the document of principles, the values of human rights, equality, social justice, self determination, gender equality, equal opportunity to quality education, economic development and cooperation and peaceful coexistence in the Middle East.
Members come from across the Middle East and North Africa region, the first pan-regional movement of its kind, with tens of thousands of members from Egypt, Palestine, Israel, Jordan, Algeria, Morocco, Tunisia, Libya, Saudi Arabia, Iraq, Lebanon, Kuwait, UAE, Syria, Yemen and Sudan.
YaLa implements various projects, both online and face to face, bringing together young leaders and strengthening their sense of community and accountability including joint delegations to football matches in cooperation with FC Barcelona, a tech summer camp in cooperation with Microsoft, photography contests and more. In January 2012, YaLa held the first ever Online Regional Peace and Economics Conference using the Israeli technology avatar "Shaker", attracting 40,000 young leaders and receiving wide media coverage.

YaLa's leadership is fully committed to carrying the torch of its 119,000 members, amplifying their voices of dialogue and collaboration and working to create opportunities for the young generation in the Middle East to lead the way to peace in the region. Click here to join YaLa today!