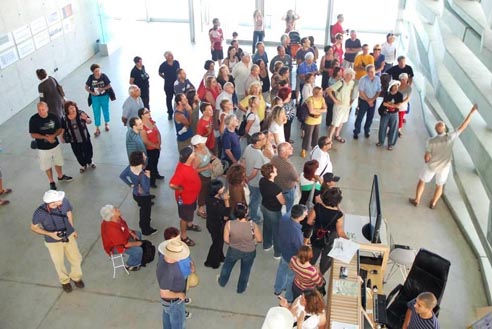 The Peres Peace House is located in Jaffa, Israel, and is home to the Peres Center for Peace and Innovation. Groups of 10 or more are welcome to arrange for an hour long presentation and Q&A session in Hebrew or English about the history, vision, and work of the Peres Center, a brief overview of the architecture and design of the building, and a look into the establishment of the National Israeli Innovation Center - set to be open to the public in 2018.
To arrange for a visit, please fill out this form and send it to Lara Portnoy at l.portnoy@peres-center.org.
Unfortunately at this time we are unable to host groups of less than 10.
*Please note that visits can only be finalized 3 weeks in advance, and visits are tentative until confirmed.

Click here for more information on the Peres Peace House.