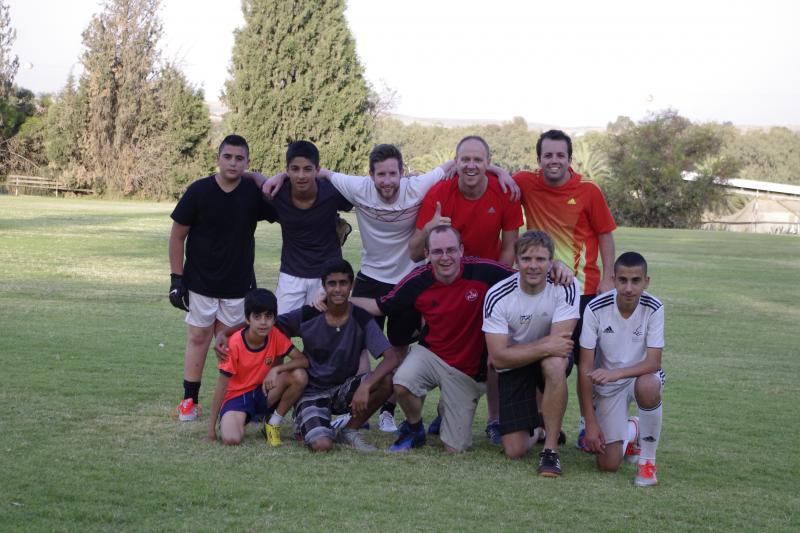 May 2-11, 2013

The Peres Center was pleased to welcome a group of volunteers from adidas Germany that arrived in Israel for 10 days especially to conduct volunteer work with the Sport Department and develop relationships with the project partners. The volunteers spent time participating in the joint Israeli-Palestinian boys training camp, where they enjoyed getting to know boys from Sha'ar HaNegev and Nablus who are members of the Twinned Peace Sport Schools project.

The volunteers also worked with our community partners in Hebron, and renovated the women's locker room at the football stadium in Kiryat Gat. They even had the opportunity to experience traditional Bedouin hospitality in Rahat in Southern Israel with our partners, and toured the Old City of Jerusalem.

The Peres Center really enjoyed having the adidas volunteers and would like to thank them for all their hard work, their passion and their support, and looks forward to their visit next year.