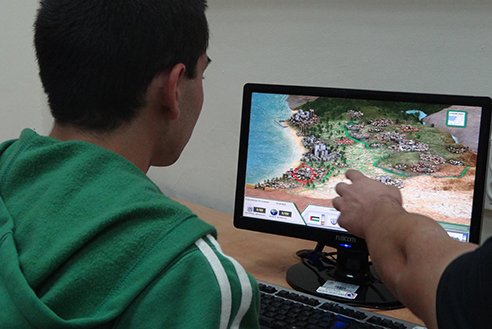 Nov. 5th, 2013
More than 100 youngsters from Israel and the Palestinian Authorities had the chance to experience this month the unique Peacemaker Joint Educational Workshops project.

The workshops took place in a national format which provided local youth from various schools in Israel and the PA with the strategic tools to solve conflicts and break down stereotypes. The participants were encouraged to ask questions and analyze various complex issues that directly influence their lives and related to the Israeli-Palestinian conflict.

The workshops enable the students to develop a nuanced stance on the Israeli-Palestinian conflict, to identify its many complexities, and to understand the challenges and constraints faced by the "other side."

The youngsters mentioned that they are excited and looking forward to meet with the other groups when the project will proceed to its next step, which involves bi-national workshops. They are thrilled and motivated to work together, as a united Israeli-Palestinian group, on breaking down misconceptions and stereotypes of the "other" - utilizing innovative technology.