Yona Bartal - Founder and Executive Director of the Peres Circle in Israel and London
Marking four years since the passing of Shimon Peres, we look at the sacrifices a leader needs to make
As we find ourselves in the age of corona, economic crisis, political complications and mass demonstrations in the streets, I'm asked- "Yona, what would Peres say today, what would he do in this chaotic situation?"
As we mark four years without him, the needle of our nation's moral compass spins wildly. People yearn for someone to take control and lead us with a strong sense of hope. Peres' absence resonates louder than ever.
Peres himself said, "A leader needs to set a clear vision and make tough decisions, even when what the state needs has a heavy price attached to it." It is that simple.
Looking back on the difficult times we went through in this complex region here in the Middle East - from the founding of the state, through wars and insane inflation rising to almost 500% - one has to thank the brave generation of founding fathers.
To give just a small example, when Peres came up with the crazy idea of building a nuclear reactor in the 1950s, there was hardly anything to eat in the country. Levi Eshkol, Minister of Finance at the time told him, "Young man, those who swim fast, drown even faster, you won't see a single cent from me." So, Peres went to France and the rest is history. Decades later, when inflation raged throughout the country, when prices were updated twice daily and the economy almost collapsed, Peres along with Stanley Fischer and Finance Minister Moda'i led a spectacular revolution. During a near 24-hour government meeting, millions were cut from government ministry budgets. All the ministers, Peres' best friends stopped talking to him and threatened to take revenge. Yet, Peres put the nation first and was willing to pay a heavy price in order to save the economy.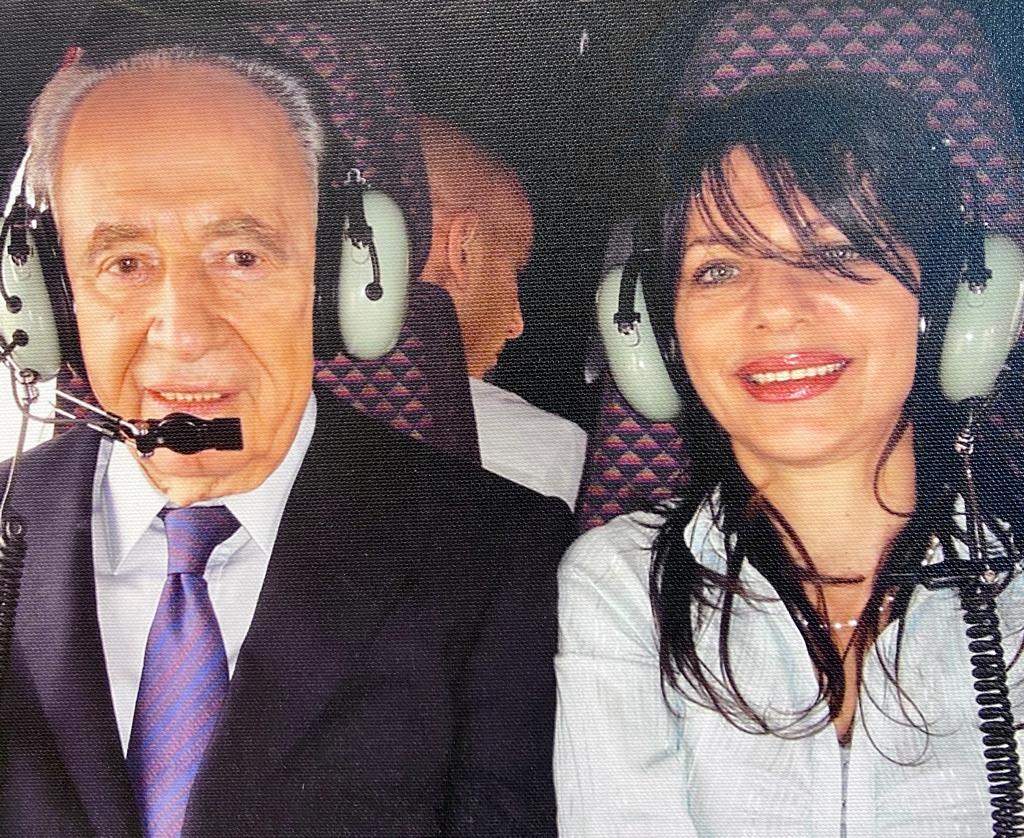 I remember how his eyes shone when we signed the peace agreement with Jordan. At the ceremony in the Arava, we all cried with excitement. Today, as the new Middle East, which Peres predicted even back then, takes shape, it must be remembered that without the infrastructure of the great peace agreements with Egypt, Jordan and yes, even without Oslo, this would not have been possible. The foundations were laid back then and those who laid it paid the price.
Peres spoke about the future, promoting innovation, nanotechnology, brain research and more. He was mesmerized by groundbreaking scientists and knew that only through them would the world take strong steps forward. Today we all look towards them with anticipation, to laboratories where a new generation of vaccinations are being developed and hope that salvation will come.
However, even if we do find a vaccine and discover a cure, someone will have to steer this ship to new destinations, to places of hope. They will need to conquer the hearts of the people, send outstretched arms, embrace us all and mend the rifts with love.
Shimon, you are greatly missed, by me and by the whole country.
May your memory be a blessing.
(Preview Image by Moshe Milner)
Yona Bartal is the Former Vice President of the President's Residence and had worked alongside Shimon Peres for over two decades. She later joined the Peres Center, founding and directing the Peres Circle.