Naama Meoded Cohen – Educational Content and Training Manager, Peres Center for Peace and Innovation
How We Created a Home for Israeli Innovation From Scratch
Israel's rise as an innovation powerhouse over the last decade and more, has been nothing short of remarkable. Israel is the same size as New Jersey or Wales in the UK, with a population of about 9 million people, roughly the same as New York and London. Yet, Israel has more start-ups per capita than any other. Meanwhile, the percentage of Israeli start-ups that succeed is double that of other countries. By almost any measure, Israel is a global tech leader, admired for its ingenuity, innovation and success.
It is an incredible tale. It is a story told in books, articles and through the media. Yet, until recently, visitors to Israel and indeed Israelis themselves had no place to visit which could explain and exhibit the 'start-up nation.' For those who wanted to know more, to better understand this nation of innovation, to be inspired by Israel's groundbreaking technology, no such place existed – A place to meet the people behind Israeli innovation, a window into the moments which sparked their ideas and the challenges that lay in their path towards success. That is why Shimon Peres determinedly set about to establish the Israeli Innovation Center at the Peres Center for Peace and Innovation, the very first visitor's center of its kind.
Establishing the Innovation Center, which opened its doors last year, has been both a joy and a challenge. On the one hand, showcasing the exceptional achievements of Israeli technology for a mass audience is something of a privilege. On the other hand, doing justice to such an extremely active, diverse and constantly evolving tech ecosystem within the confines of one building, is also something of a challenge.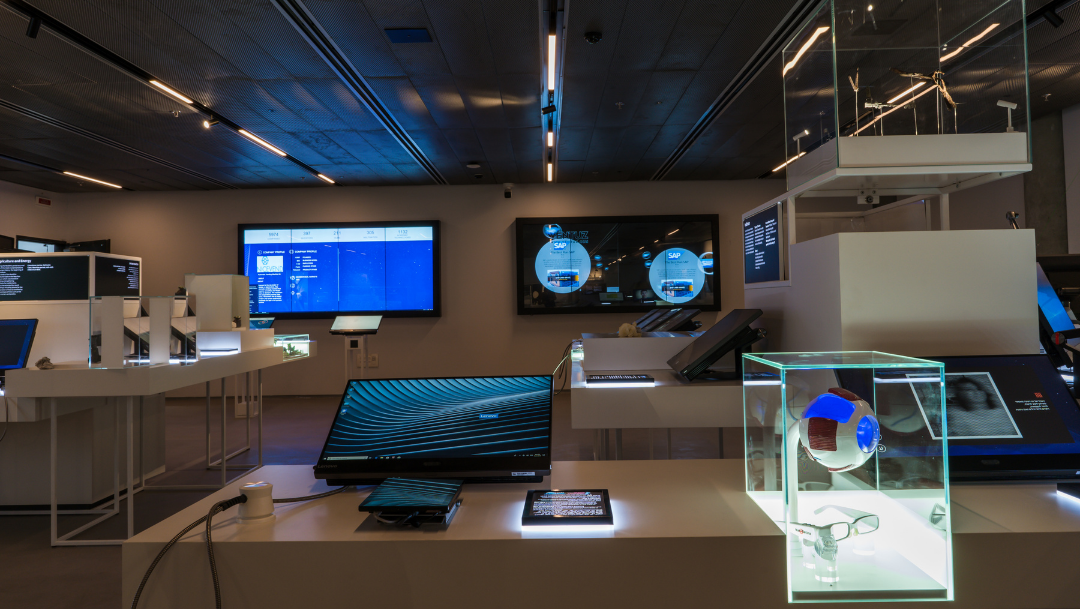 However, I have learnt some extremely interesting things in the process. Although I already understood the need to tailor the story to different audiences, I have learned how to deliver this effectively. We are lucky enough on any given week (pre-corona) to have a wide variety of visitors. This can range from schoolchildren to prime ministers and heads of state. Clearly, they have very different understandings and interests. The Innovation Center is able to present Israel's innovation story in a way that is accessible and engaging for everyone.
It is always especially insightful to see the reaction of foreign visitors, who may be entirely unaware of Israel's tech achievements, many of which can be found in their own homes. Usually, they are especially interested in the Israeli cultural specifics which have contributed to the country's innovations success. For example, they come to understand that in Israel, failure does not carry the same stigma that it might in much of the world. In fact, many Israelis view failure as a necessary step towards success. As such, because risk-taking often appears much less daunting to Israelis, the characteristic sense of 'chutzpah,' of daring and audacity, is part of the national mindset. Israelis are often prepared to take the bold and courageous decisions necessary to succeed.
Above anything else, international visitors learn that Israel's innovation story is one that has been born out of necessity. As a country with few natural resources, Israel has had to rely on ingenuity. In order to make the desert bloom, Israelis had to pioneer drip irrigation and other techniques which have been exported across the world. Meanwhile, taking advantage of the country's security expertise, Israelis have pioneered the firewall and a whole range of cyber security tools.
There is clearly much for our visitors to learn. It is incredible to see the surprised look on so many faces, when they discover that the USB Flash Drive (disc-on key), various key microchips and even the cherry tomato were born and bred in Israel. Along the way, I have learnt that there are some Israeli inventions that capture the imagination across the board. One notable example is the PillCam. This pill capsule incorporates two miniscule cameras, which allow physicians to carry out an endoscopy, visualizing the entire small bowel without putting patients through a lengthy, uncomfortable procedure. Incredibly, the genesis for this idea came from a chance conversation between two neighbors, one a gastroenterologist, the other was working on a miniature missile-guiding military technology. A prime example of how innovation is ingrained in Israeli life.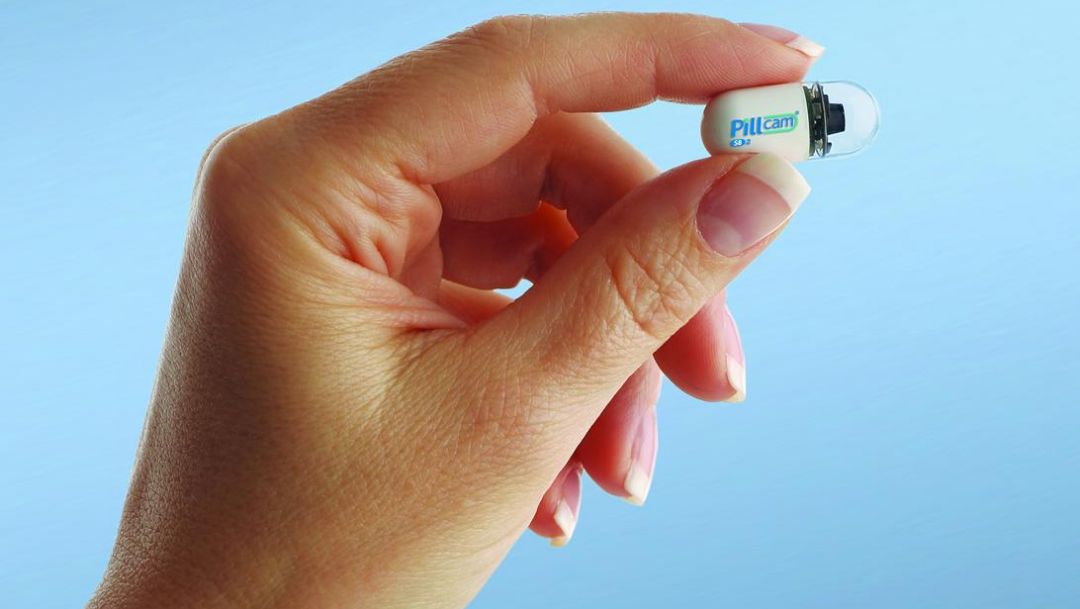 Recently of course, opportunities for these enlightening moments with visitors have been limited, due to the coronavirus pandemic. However, the need to inspire, to spread the story of Israeli innovation has not stopped for one moment. We have developed a wealth of material, of workshops for schools and will soon launch an online tour. In short, the show must go on, as one thing is for sure – There are plenty of chapters yet to be written in the story of Israeli innovation.
Naama Meoded Cohen builds the Innovation Centers' educational content and is in charge of training and managing the Peres Centers' connectors.