By Inbal Arieli, 
Author, Global Speaker, Serial Entrepreneur & Tech Influencer
The Israeli Way Of Getting To The Point
When an Israeli says that they wish to speak tachles, they are saying it's time to be straight-forward and there is to be no beating around the bush. Tachles, originating from Yiddish, literally means "end goal," so when we use this word, we are trying to get from point A to point B in as straight of a line as possible.
In French, the word most representative of tachles is concrètement, meaning concretely and direct. In Spanish, the phrase En resumen translates as "in summary," while in Brazilian Portugese the word tachles has no one word, so the phrase used is direto ao ponto, literally meaning "directly to the point" though sometimes it is understood to include being so direct that it may come across as rude. In Israel, this happens a lot. Through all of these slang words along with the relating words in the different languages that Hebrew has grown to be influenced by, you can begin to peek into our culture and notice that we sometimes come off as rude.
This mindset is in fact a cultural directness that is taught from an early age.
As Israelis grow up, they learn from a young age to challenge authority, to apply a practical approach to things and to be concrete. Throughout their childhood, Israelis are put in situations that force them to be direct; otherwise, it could lead to detrimental results especially in the military, where the word, tachles is used all the time to be upfront, own up to mistakes, be clear and concise when presenting materials, and so much more that this word can bring about in a conversation.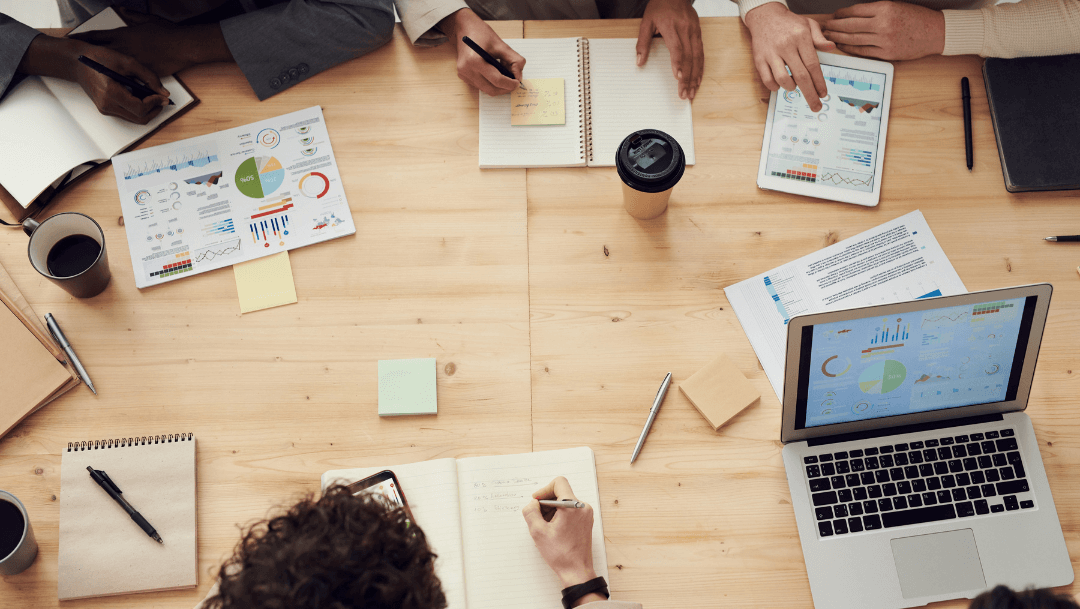 Simply saying the word brings forward a mindset of efficiency, goal-reaching, and straight-forwardness. An extremely common phrase in Hebrew is בואו נדבר תכלס which translates to "let's talk tachles." When someone says this, they are setting the tone for the conversation to be one that is direct without speaking about unnecessary topics. Another instance Israelis are heard saying tachles would include emphasizing somebody's remark. If a friend speaks up and you agree with them, you might respond by saying tachles, taking on the "to the point" or "on the dot" meaning.
Tachles is a dual meaning word, that expresses practicality as well as a feeling of having captured the point. It is this practical, determinative approach that has contributed to the accomplishments of many successful entrepreneurs and business leaders. Don't mistake them for being rude. They were taught to be direct.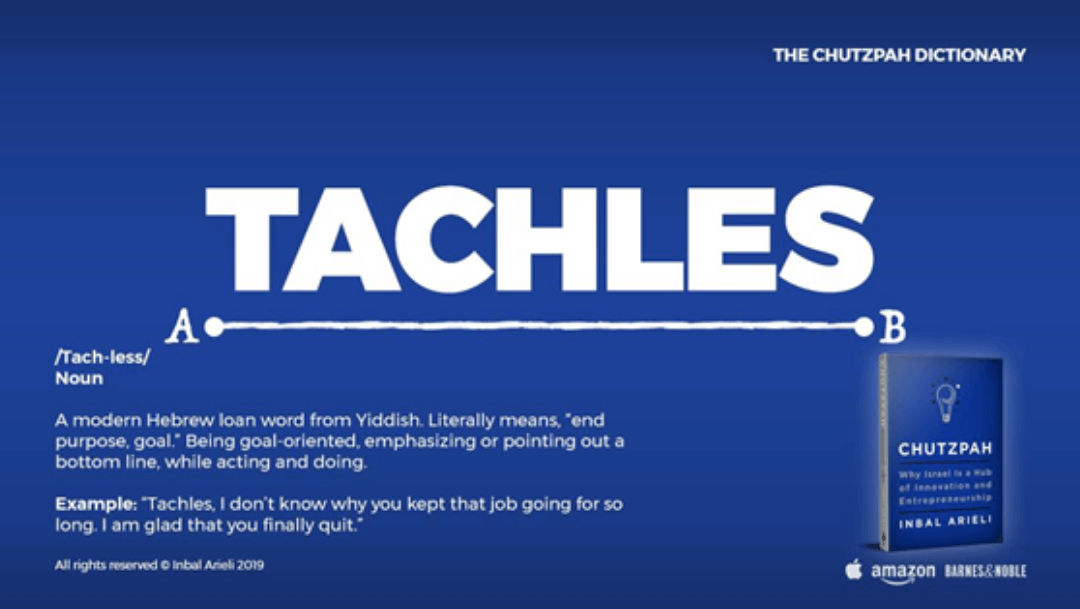 Inbal Arieli is a renowned entrepreneur with over 20 years in the buisness. She has been featured as one of the 100 most influential people in Israeli tech and as one of the top 100 tech business women speakers in the world.