Nadav Tamir, Senior Advisor for Governmental and International Affairs

How the Israeli story reflects through the life and ideas of late President Shimon Peres and what made him such a unique, inspiring leader 
This article is the third in a four-part series
Everlasting Optimism
The next time I had the privilege to work with Peres was during his presidency. I had been serving as Consul General to the New England region and felt at the time that I was at the top of my career and completely 'in my element' as a diplomat. But this sense of fulfillment came to a screeching halt when the Netanyahu government took office in Jerusalem in 2009.
It became difficult for me to represent the government's new foreign policy and, in an attempt to influence the system from within, I sent a controversial internal memo that criticized the manner in which our government was dealing with the Obama administration. The memo was leaked to the Israeli media and I was reprimanded by the Foreign Minister.
I returned to Israel from Boston quite depressed, knowing that there would be no plum position waiting for me at the Foreign Ministry after this incident and in the knowledge that I could not in good conscious continue working as an obedient civil servant for a government that was, in my opinion, leading Israel in the wrong direction.
Just when I thought my career as a diplomat had reached a dead end, I received a call from the Director General of the Presidency, Efrat Duvdevani, who encouraged me to apply for an open position as diplomatic advisor to President Shimon Peres. I got the position, and my life was transformed. Because no door was ever closed for Shimon Peres, and because every leader was eager to benefit from his wisdom, I had the unique privilege of meeting nearly all of the world's leaders as I advised Peres over the final three years of his Presidency.
Peres' ability to build bridges, even between those with competing interests, was an extension of his lifelong optimism. He used to say that both pessimists and optimists die the same way but live very differently. To be an optimist, he said, is to live a more constructive, healthy and fun life. Peres came to work every day full of energy and his optimism alone could make things happen. I learned from him that optimism is not just a way to perceive the world, but a way to impact the world.
It was clear to Peres that all too often, things become a self-fulfilling prophecy, and this is a lesson I learned myself throughout my diplomatic career. When we say that we have no partner for peace, we manifest a situation in which we indeed have no partner. And when we say that the world is against us, we behave in a way that, indeed, turns the world against us. When, on the contrary, we embrace hope and optimism, good things happen.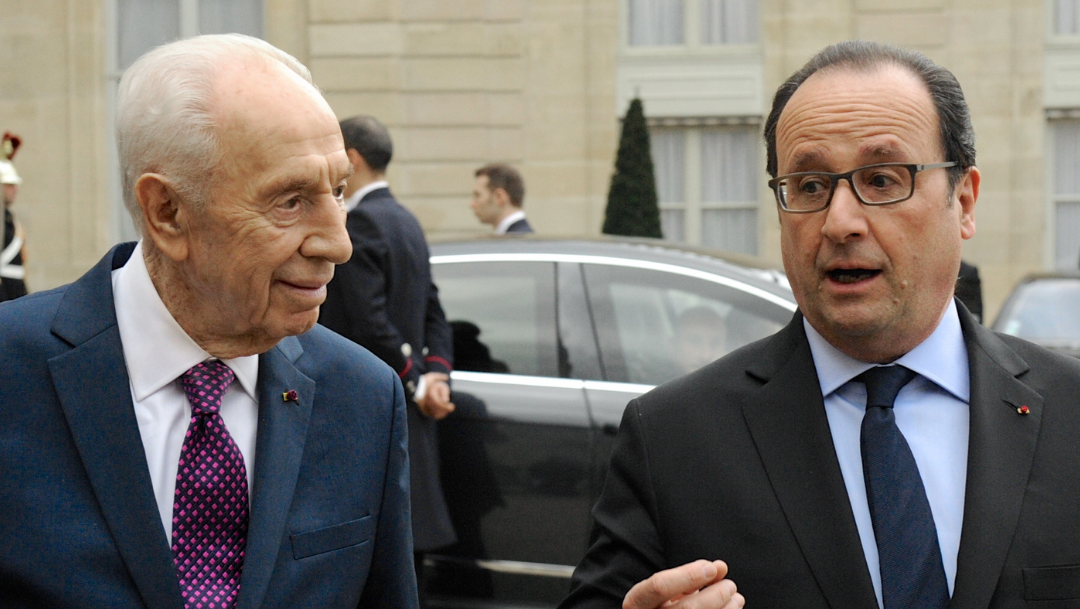 However, Peres' optimism was not to be mistaken for naiveite. He was, in fact, the architect of some of Israel's most advanced defense capabilities. And despite the fact that our national anthem itself ("Hatikva") calls for us to be hopeful, Israelis somewhere along the way seem to have forgotten the constructive power of hope.
Peres also used to say he had a license to be optimistic – he was, after all, here when Israel was little more than a barren land with no natural resources, out-gunned, out-manned and surrounded by enemies. But we nonetheless turned the desert and the swamps into a blossoming garden and developed into one of the most vital economies in the world. These accomplishments are mind-blowing when you think about where we were just 70 years ago.
The same is true when it comes to peace. For years, many said that we would never make peace with our neighbors. But we recently marked 40 years of peace with Egypt and 25 years of peace with Jordan – both our former nemeses with whom we have fought multiple wars. So how is it that we continue to be so pessimistic as a country when the story of Israel is so optimistic?
Until his last day Peres was completely certain that we could, we should, and we would one day achieve peace with the Palestinians. I share that belief.
Nadav Tamir is The Peres Center's senior advisor for governmental and international affairs and former personal adviser of Shimon Peres for diplomatic affairs.