Nadav Tamir, Senior Advisor for Governmental and International Affairs

How the Israeli story reflects through the life and ideas of late President Shimon Peres and what made him such a unique, inspiring leader 
This article is the first in a four-part series
There was always an intriguing dichotomy in the late President Shimon Peres' ability to realize his vision for the future of Israel. On the one hand, it had been relatively easy for Peres to lead Israel to the forefront of science and technology, but on the other hand, so much harder to lead Israel towards peace.
What was it that made Peres and those who subscribed to his leadership philosophy different from other Israeli leaders who saw threats rather than opportunities? Why is it that Israelis – who are such creative, dynamic risk-takers in technology, art and culture – are so fearful, risk-averse and rigid regarding security and diplomacy?
After many years working alongside him, I've boiled the "Peres Philosophy" down to the following four core elements: Orientation Towards the Future, Everlasting Optimism, Responsibility and Initiative, and a Win-Win Perspective. I strongly believe that Peres' philosophy is sorely lacking from today's political landscape and is desperately needed for Israel to continue becoming a leader in security and international diplomacy, as well as technology and innovation.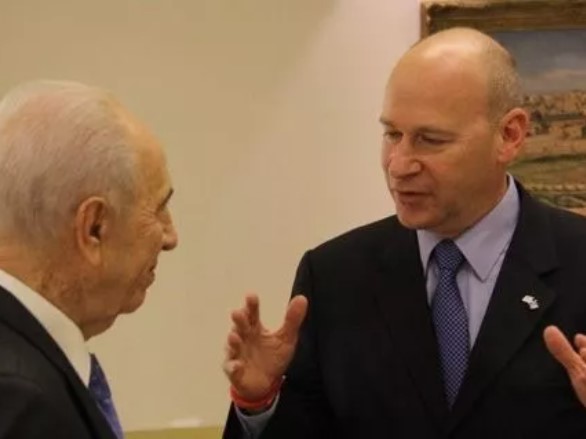 How the Peres Philosophy Shaped my Politics & Diplomatic Approach
I first encountered the "Peres Philosophy" of leadership and diplomacy in March 1993, when I completed the new diplomats' cadet course and was sent to the Foreign Minister's office as a junior staffer. It was a pivotal moment that shaped my approach as a diplomat, foreign policy advisor, and later at the Peres Center for Peace and Innovation where I continue to work to implement Shimon Peres' vision.
My journey by President Peres' side is perhaps surprising given my early political influences. I was raised on Kibbutz Manara, on the Lebanese border, which had been founded by my parents. As a youth, I was strongly influenced by my father, who was concerned primarily with issues of defense and relations with Arab communities. He was close to Yigal Alon, Israel Galili and eventually Yitzhak Rabin. All of these figures were leaders of the Haganah – the pre-state Jewish paramilitary organization preceding the IDF – and all were political rivals of Ben Gurion's camp, which included Shimon Peres.
I was also strongly influenced by my service as an IDF officer. I admired the masculine leadership style of military generals such as Rabin. Conversely, I saw Peres as a politician with a funny accent, and not as a leader.
Nonetheless, I was sent to the office of then-Foreign Minister Shimon Peres. My placement there was mere coincidence – Peres' chief of staff, Avi Gil, wanted to add someone young and fresh to the team, someone without the baggage of the Foreign Ministry's organizational culture.
Despite my preconceptions, from my first days on Peres' team, I felt I had the best job in the world. Not only was Peres' Foreign Ministry leading the Oslo process – a unique situation in Israel's political history – but I also felt fortunate to be working alongside the incredibly smart and creative team he had hand-selected: Yossi Beilin as Deputy Minister, Uri Savir as Director General and Avi Gil as Chief of Staff. None were military men with the kind of outward machismo I once identified with strong leadership.
Following Rabin's assassination, Peres became Prime Minister and I remained in the Foreign Minister's office under Ehud Barak, who entered politics after a decorated military career culminating as IDF Chief of General Staff. I observed a sharp contrast in leadership styles between the two and began to align myself even more closely to Peres' vision and philosophy.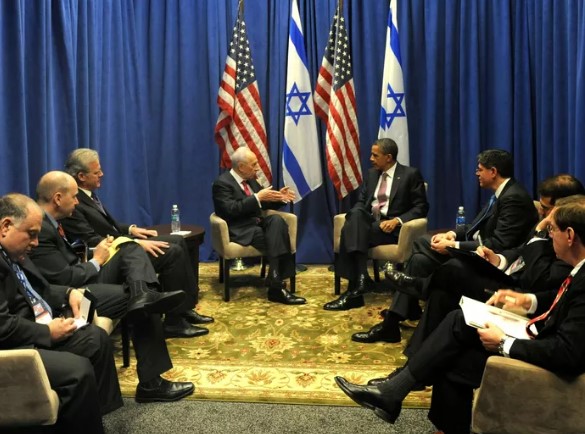 What made Peres so different?
To understand what made Peres a unique leader, one must first understand something about the Israeli psyche: We are a traumatized people. Our collective past – the Holocaust, the pogroms and the anti-Semitism that Jews encountered in exile – is the root of our obsession with security and self-sufficiency.
The first time I came to this realization was on an educational trip to Nazi death camps in Poland. I saw the reactions of those around me and it became clear that most of us continue to carry the trauma of the past.
But I had been raised on a Kibbutz, where I was taught that Israelis are a new kind of strong Jew, with nothing to fear anymore. It was on that trip I learned that most of us are, however, still mentally in the 'shtetels' of Europe.
Peres should have been as traumatized as anyone. He had come to Israel from a 'shtetel' aged 11 and the grandfather he had so admired, the Chief Rabbi of Vishniva, had been burned alive by the Nazis in his synagogue along with his entire congregation. And yet, Peres strongly believed that Zionism must not only take the Jew out of the 'shtetel', but that we must also take the 'shtetel' out of the Jewish mentality.
Peres believed that the Jews of Israel had to learn to leave this trauma in the past, as it does not serve us in our present.
With this understanding, I came to subscribe to a new leadership style embodied by Peres, who unlike other Israeli leaders, neither shared the same sense of 'victimhood' as the Israeli public nor manipulated it to his advantage.
Nadav Tamir is The Peres Center's senior advisor for governmental and international affairs and former personal adviser of Shimon Peres for diplomatic affairs.