By Meirav Catriel Shtarker – Head of the Establishment Committee - Israel Innovation Center, Peres Center for Peace and Innovation
How We Built The Israeli Innovation Center
Throughout his decades of public service, beginning with his arrival in the newly established State of Israel, Shimon Peres was inspired and motivated by the development and promotion of Israeli innovation. When he finished his term as Israel's Ninth President in 2014, Shimon Peres sought to give his beloved country a lasting gift and established the Israeli Innovation Center at the Peres Center for Peace in Jaffa – a national and international meeting place for innovation education and community development, telling the story of Israel's transformation into the "Innovation Nation".

His intention was for the Israeli Innovation Center to not only showcase the country's most groundbreaking and innovative contributions to global society, but to inspire and empower visitors to find within themselves the creativity and daring of an innovator and entrepreneur – to convey the message that anyone can innovate, that through teamwork dreams can come true', and that if you fail you must try again. Perhaps more than anything, Shimon Peres wished to convey the message that one should 'dream big' and never stop dreaming, even in the face of adversity.
My personal acquaintance with Shimon Peres dates back to my time working with Prime Minister Ariel Sharon. The teams of the two leaders shared a close personal and professional connection. Later on I managed the international "Tomorrow" conferences that President Peres initiated and I worked closely with the team of President Peres on their execution. Later, Efrat Duvdevani as Director General of the Peres Center for Peace, asked me to lead a team working to bring Shimon Peres' vision for a center for Israeli Innovation to life. Initially I debated whether I was up for the challenge – I had no experience leading this type of project and I was at the time involved in establishing Ariel Sharon's legacy. But Efrat wouldn't take no for an answer, and convinced me to tackle this ambitious project. The rest, as they say, is history and I owe Efrat thanks for giving me the support and freedom to lead this challenging and fulfilling mission.

And so, guided by Shimon Peres' vision, we began to develop the Israeli Innovation Center. We began by planning a concept, around which we built a brief and developed our core messages. We analyzed the word "innovation" itself in great depth and discovered that it has hundreds of interpretations. We tried to find a way to make the concept of innovation accessible, so that visitors be inspired and leave with the motivation to innovate in various contexts of their own lives and in their own communities. We conducted in-depth mapping of innovation hubs in Israel to identify our natural partners for this journey. We wondered, how we could turn a Visitor's Center into a multi-faceted learning experience?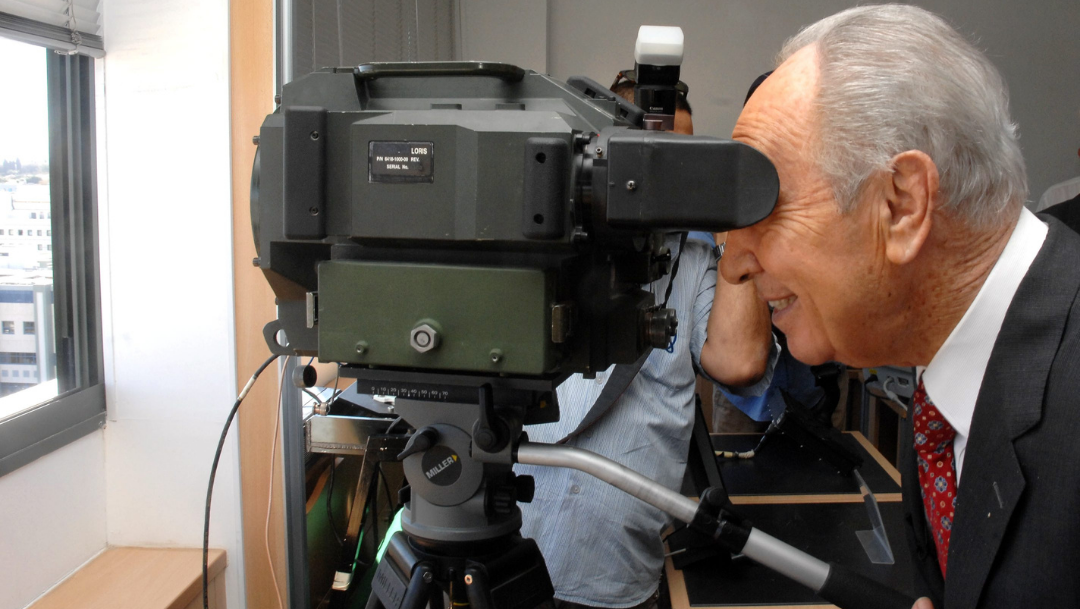 We were faced with two major challenges both at the start and throughout the process. First – How to convey messages which are both accessible and tailored to diverse audiences. Second – How the Center could remain current and up to date within a dynamic, constantly changing field. (To find out how we did this, you will have to experience it for yourself!).
But the most significant challenge, which I did not anticipate, came in September 2016 when in the middle of the process Shimon Peres passed away. I reflected on the many hours of inspirational conversations and imagination with Peres, during which he challenged me and enriched my knowledge. It saddens me that he did not live to see his vision fulfilled.
Having decided on the story we wanted to tell, we established expert committees for each of the various planned exhibits. For example, in one exhibit telling the story of Israel's growth as the "Innovation Nation" we created a 'timeline' of pivotal moments in Israeli innovation history, from before the establishment of the State until today. We gathered experts who helped to determine criteria to solve a number of dilemmas – Who should we include? What fields should be explored? Which areas? Is innovation solely technology? What is the connection between community and innovation? What about developments in academia and the Hebrew language? And how do you make the connections between all these things clear?
Another example is the Center's overview of contemporary Israeli innovation. Out of thousands of start-ups in Israel, only around fifty are selected each year from various fields to exhibit at the Israeli Innovation Center. A selection committee headed by the Peres Center, the Innovation Authority and the Ministry of Economy issues a call for applications and selects companies according to criteria such as the diversity of its entrepreneurs and researchers, its level of societal impact or sustainable innovation, the company's contribution to Israel, and more.
In parallel with the intensive work on content development we began to define other issues too, such as the training of staff and operation of the Center itself. How many tours could we conduct each day? How many participants in each group? Which content requires staff training, and which does not? How can we make the space accessible, and how would be prepare for the opening and maintenance of the Center.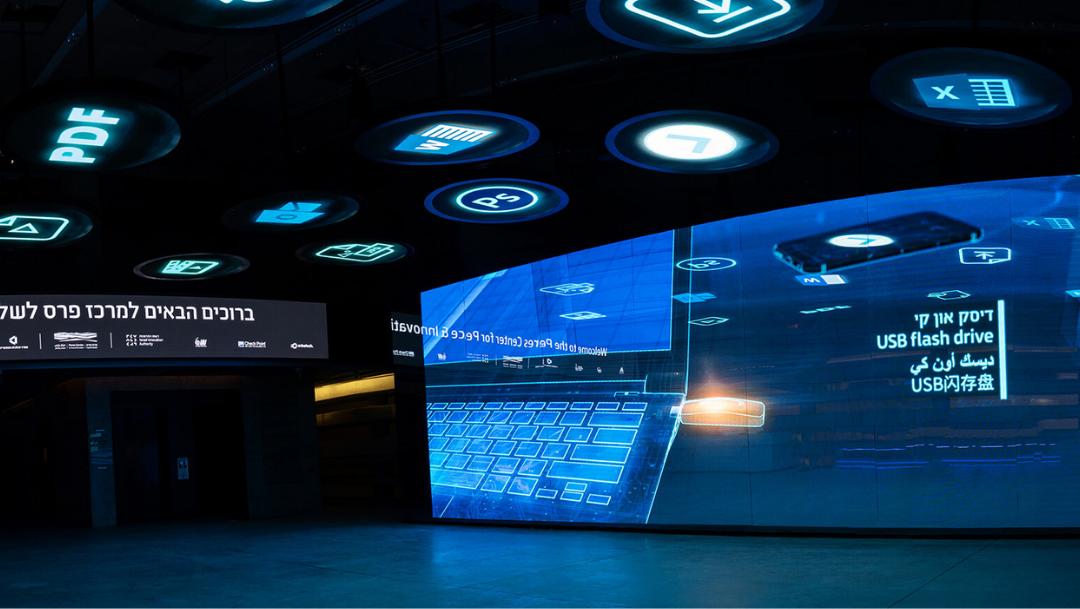 We understood that guided tours would enhance the visitor experience and would need to be tailored to target audiences. We prepared various options and scripts 'on paper' and when the Center opened, we refined our work according to the feedback of our visitors.
We also developed a business model that would sustain the financing of the Center's activities, and signed partnerships with leading companies in innovation based on mutual value in terms of a platform for positioning companies in front of hundreds of thousands of global visitors and enjoying the Center's services.
In order to ensure that the large number of visitors to the Israeli Innovation Center is also aware of the peacebuilding work of the Peres Center, we produced a permanent exhibit which showcases the Peres Center's flagship projects connecting diverse people from Israel and around the Middle East in the fields of medicine and healthcare, agriculture and the environment, education and youth development, and of course business, entrepreneurship and innovation. In this way, the opening of the Innovation Center created a synergy between the twin components of Shimon Peres' vision – peace and innovation.
The Center's inaugural year was a dream come true – Over 75,000 visitors from more than 50 countries visited the Israeli Innovation Center to learn about and experience Israeli innovation firsthand. Faced with the constraints of operating a physical visitor's center amidst the global COVID-19 pandemic, we are today developing an extraordinary virtual experience second to none – bringing the Israeli Innovation Center online! As we immerse ourselves in this process, we face many new challenges – from computer screen fatigue, to adapting the experience for mobile users and more. We have brought together the very best technological and creative minds to build a powerful, inspiring and enriching experience online in a way that will allow us to expand our reach to new audiences worldwide and ultimately fulfill Shimon Peres' vision of connecting Israeli innovation with the world. Launching soon!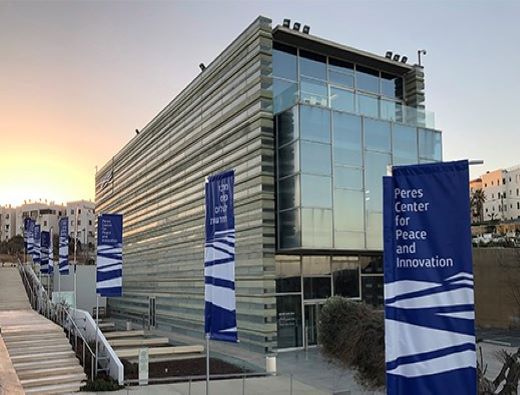 To conclude, I am grateful for the honor of having helped fulfill Shimon Peres' vision and dream, but our work does not end here. We continue to work every day to deepen and improve the value that the Israeli Innovation Center offers its visitors, Israel, and the world. It is my hope that the journey we took in establishing the Israeli Innovation Center is translated in the personal experiences of each of our visitors.
Meirav Catriel Shtarker is the head of the Israeli Innovation Center and was part of it's establishing committee.
 ​