Efrat Duvdevani, General Manager Peres Center for Peace and Innovation
 A Reflection on What is Yet to Come
My eldest son, Noam, a student in middle school, was tasked to build a timeline of his life and indicate the substantial events occurring at the same time in Israel and around the world. When he presented the project to me, I couldn't ignore the huge differences between the world Noam is growing up in and the world I experienced at his age.
We are currently in a confusing, complex and challenging era I like to call the "this and that era". Many capitalists now understand that it's not possible to leave the weak behind, while devout socialists discover that through free trade and business enterprise, one can find solutions to poverty and hunger. In the past, the essence of a successful career was rising up the chain of management at the same company for many long years. The modern marketplace has completely reshaped and today it's acceptable to change jobs at a dizzying pace. Meanwhile, anyone can establish their own business and express their personal skills and ideas to the public with just one click of the mouse.
Social networking has become an integral part of our day to day lives, as a tool for communication between populations while also being an expression of our individual uniqueness. Along with its negative effects, such as cyber bullying and social shaming, there is great online strength to manage complex issues as with the #MeToo movement, which can bring about global social justice and great revolutions from climate change to the ability to assist anyone in need.
There are those who associate this period as a precursor to the bad times yet to come. I prefer to see it as a mid-way age, ahead of an emotional and surprising decade that will actually benefit humanity as an opening towards greater opportunities. Shimon Peres, at whose side I worked for over 20 years, used to say "Optimists and pessimists die all the same, they just live very differently." So, I choose optimism, not because I'm naïve, but because I truly believe that the choice is in our hands, to use the tools at our disposal with wisdom and persistence for a better world.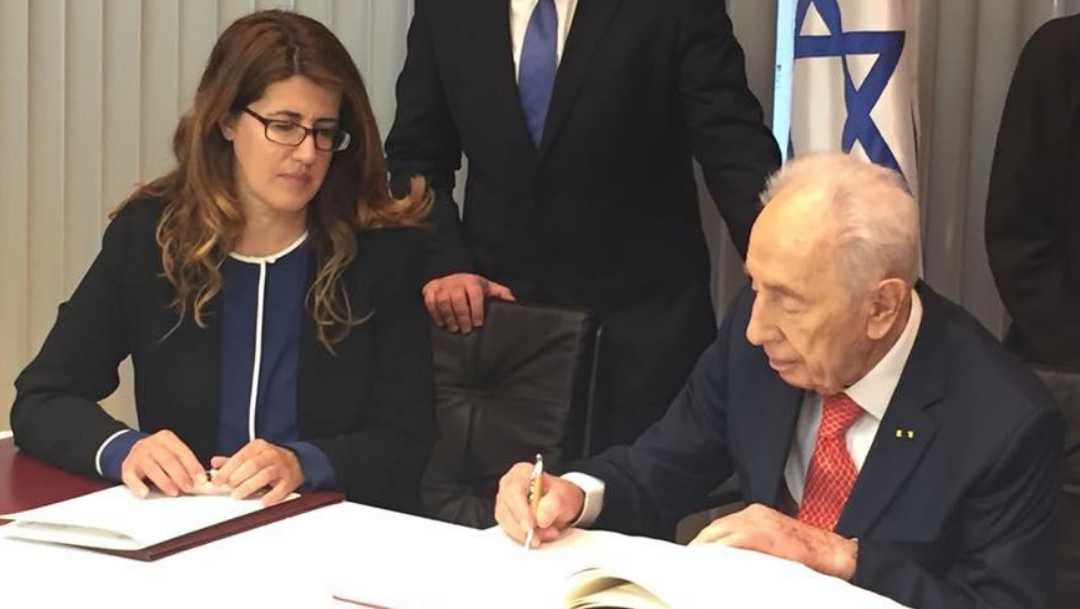 Keeping an Optimistic Vision
I believe that this current era is the fertile groundwork that will sprout the leadership of tomorrow; Leadership and leaders who will take on the world thanks to their many skills and due to their ability to understand and grasp these complex times. Leaders, who can see their target as a bigger cause than themselves, to fight for the individual and to help fix the world- from solving global hunger by creating advanced agriculture techniques, to prolonging life expectancy and improving the quality of life for patients by developing medical breakthroughs and to thinking of creative solutions for resolving conflicts and forming peace.
Conclusion
At the Peres Center for Peace and Innovation, we work day in and day out to cultivate tomorrow's leadership. Children, youth, students, startups, heads of leading enterprises and political figures, who come from all backgrounds, ethnicities and cultures, are exposed to tools and skills based on Shimon Peres' legacy. We strive to implement the ethics of creativity and thinking outside the box, stubborn persistence and perseverance and the ability to fall and get right back up. But the main asset is to believe in yourself and in a bigger dream, thinking of ideas that are larger than life, which will pave the way to improving the lives of people all around the world. This blog is the chance to scratch beneath the surface of these ideas and ambitions and for you, the reader to engage with them.
It will be intriguing to see what Noam will write on his timeline in ten years' time, what events will be marked down as substantial and how the leadership and leaders we still haven't met will bring forth ideas and solutions we didn't dare to imagine. Just as Shimon Peres used to say "He who has no fantasy will not do fantastic things!"
Efrat Duvdevani, Director General of the Peres Center for Peace and Innovation, accompanied the late President Shimon Peres for over 20 years in various capacities and served alongside him as Director General of the President's Residence.